The Best Places to Go Hiking in Oman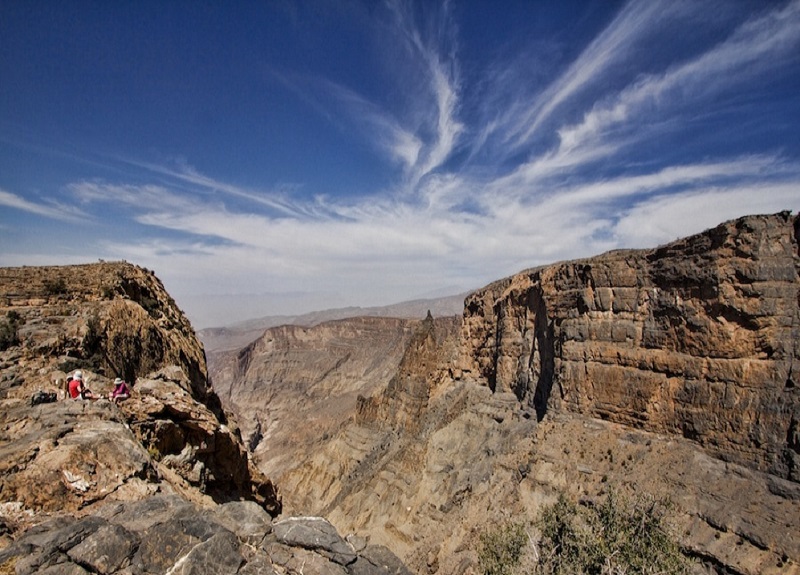 While traditional architecture, well put together cities and vast deserts are what usually come to mind when you think of Oman, these wonderful things are not the only things that are signatures of life in Oman. The amazing natural beauty and fantastic hiking spots in the region are often overlooked by many. The stunning desert landscapes of Oman are peppered with sand dunes and majestic mountain ranges. All across the Middle East, it is fairly common to see 'Wadis', which are similar to canyons or valleys, with a riverbed of flowing water. Oftentimes these Wadis are present in the form of a dry riverbed that makes for the perfect hiking trail. For most serious hikers, climbing these trails will definitely be a milestone to celebrate. To ensure that nobody hiking in Oman misses out on any of these exciting opportunities, here is our list for the best hikes in Oman.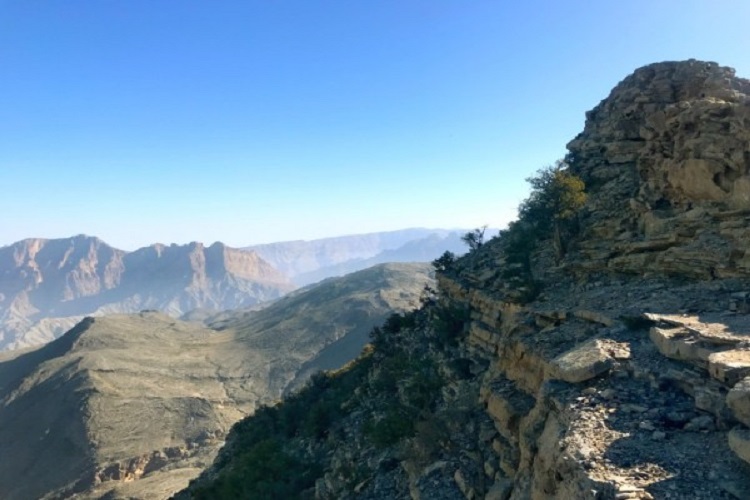 The Al Hajar Mountains range is our first overall pick for hiking in Oman, as this range combines everything you can expect from a fantastic trek; It is a tourist hotspot with an abundance of archaeological sites and off-road explorations, and some interesting options in adventure sports for adrenaline junkies, including rock climbing and trekking. This beautiful stretch of rocky mountains starts from Northern Oman, spanning through Muscat, before continuing into the UAE. This mountain range offers adventure seekers all kinds of hiking trails from easy to difficult hikes and that too with a variety of lengths and durations with some suitable for overnight camping.
Jabal Shams whose name translates as the 'Sun Mountain' is the highest point in the Al Hajar Mountains, rising to an altitude of 3,009 metres above sea level and a climb atop here lead people to the famous balcony walk, which gives thrill-seekers an unbelievable view of the cavernously deep Wadi Ghul that lies alongside it. The straight-sided Wadi is often referred to as the Grand Canyon of Oman or the Grand Canyon of Arabia, as it fissures abruptly between the flat canyon rims, exposing vertical cliffs of over 1000m.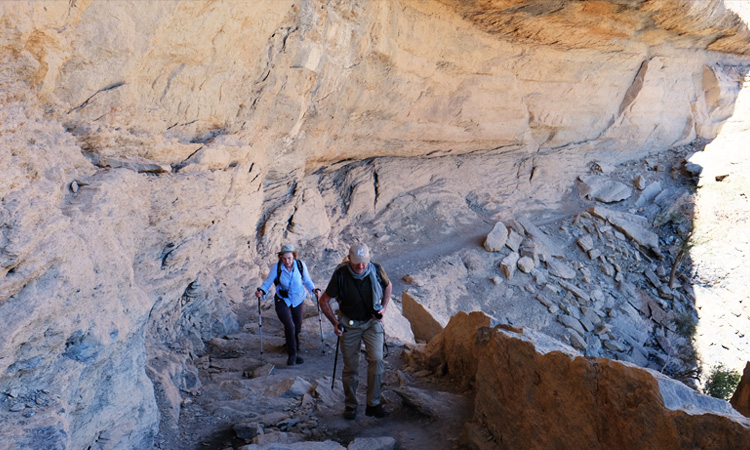 The Jebel Akhdar is another popular hiking area that lies in Ad Dakhiliyah Governorate of Oman. Jebel Akhdar itself refers not actually to a mountain, but to an area that encompasses the great Saiq Plateau, at 2000m above sea level. The labyrinth of wadis and terraces here make for a great hiking trail and the cooler mountain air and greater rainfall encourage scented Damask roses hikers will be lucky enough to witness during springtime in March as well as the other fruits like pomegranates, apricots and such that grow here in abundance.
There are many other beautiful hikes to tiny mountain-side villages like Misfat Al Abriyyin among others that make for a pleasant and culturally enriching hike while still taking those routes that are a challenge for those looking for one.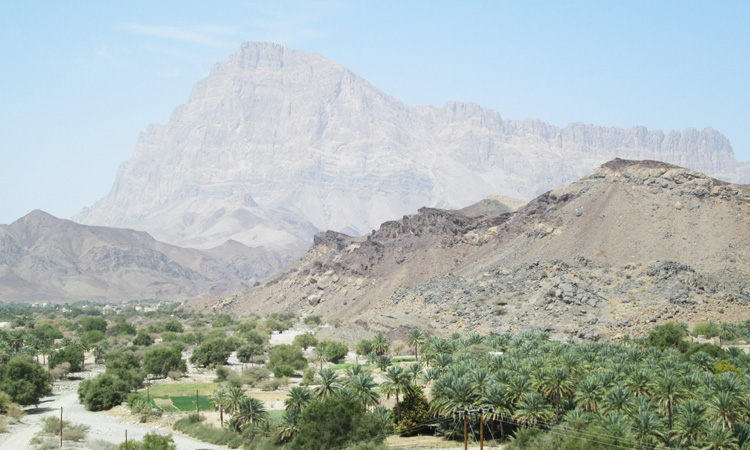 All in all with the Hajar Mountains being the highest mountain range in the Arabian Peninsula, the views on all these hikes are absolutely breathtaking.
One thing to be noted is that if you choose trails on the Hajar Mountains most hikes here are only a few hours from the countrys' capital, Muscat, however, it should be noted that parts of the mountain range fall within the UAE and some enthusiasts may wish to head out on longer hikes across international borders. We recommend that you carry all necessary documentation with you including visas and passports and anything else that is required if you intend to cross over on longer treks.
Some final tips before you go hiking in Oman: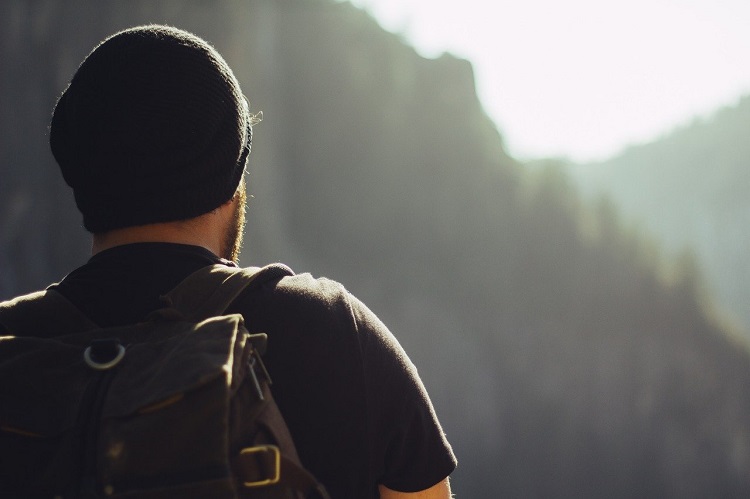 While hiking trips are exciting, but you need tips and preparation for a memorable experience. Hikers should also bring along all the necessary equipment for the trip, especially enough supply of food and water to sustain you through the challenging climb. If you are camping overnight make sure to also pack other essentials, including blankets and jackets as the temperature can drop quite a bit during the evenings and nights.
There are many hiking trails in Oman, however, that is exactly why you need to opt for an escorted tour along with having a comprehensive guide and a plan to avoid getting lost. Before choosing a hiking trail, assess your fitness capability and ensure that you choose a suitable hike that suits your fitness level. Think carefully about your experiences hiking and camping outdoors and if you have any medical conditions that would hinder you on your chosen path.
The period between November and April is the best time to plan a hike in Oman as this is when the temperatures are conducive to outdoor activities as it is not too hot. Summer is not an advisable time to go hiking in Oman as the extremely high temperatures can cause exhaustion, sunburns and overall upsets to your plan.
When enjoying the hiking trails in Oman, it is advisable to have a map and plan your route carefully. Tell someone about your trip and don't rely on your phone signal. This helps in case you get lost so people can organize search parties to find you. Eat a healthy meal before leaving and drink enough fluids, preferably water, to stay hydrated, and as we've mentioned before do remember to pack salted snacks, fruits, and water for sustenance. All hiking trails in Oman require you to dress appropriately for the activity. Sunglasses, comfortable clothes, and thick-soled sneakers are suitable for this terrain. Also, do keep in mind the variation in the weather before setting out on your trip.
Finally do remember to take the opportunity to explore the region's many hiking trails during the cooler months. From mountains to wadis, deserts to dams, there are plenty of places to go to escape the city and learn more about the culture and heritage of Oman on foot.
Not only is hiking a wonderful way to see more of the landscape, but it's also a fun way to be active in a place where we are all more inclined to use four wheels rather than two feet. You can speak to some of our experts at (968) 97233189 or reservations@bikeandhikeoman.com to find out about the best hikes to try in Oman from beginner level to advanced.