Everything You Need to Know Before Planning a Cycling Holiday in Oman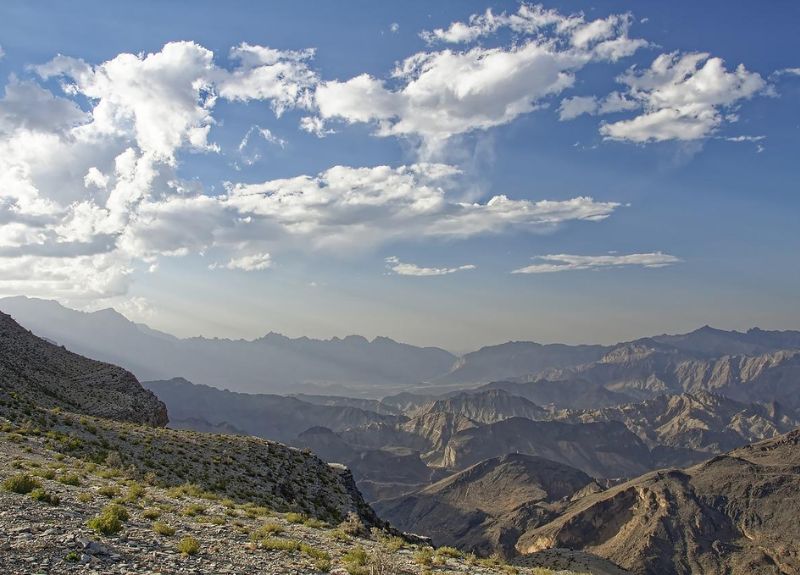 Oman is not often thought of as a cycling destination, but cycling in Oman is becoming quite popular these days.
Each weekend many cycling enthusiasts in Oman take to the road and head out to experience the land by cycle. If you find cycling indoors boring or if main roads are not your thing, then venture to the hilly regions Jebel Akhdhar or Jebel Shams where you can explore the mountains on either a road or mountain cycle.
While discussing options for cycling routes, Oman is a haven for cyclists with a plethora of different landscapes, and though some of the remote areas may be sparsely populated you will meet people in even the most remote areas who will probably ask if you need help. The country is fairly safe anywhere you decide to. However, cycling is not just about getting fitter and healthier, but knowing that it is so much more fun to explore a city or a new cycling route with a group of like-minded people. We can help you find the best routes and other essentials for a perfect cycling trip to Oman.
Oman is an excellent place for cycling through a large part of the year. Although summers are super hot in Oman making it a no go time for most cyclists, the colder months from November to May, have ideal temperatures for cycling throughout Oman and are much less tiring than summer months.
A major point to keep in mind while cycling in Oman is that you should always stay hydrated as the arid atmosphere can creep up on you before you know it. You should consider carrying a hydration pack along with you and sipping water through your entire journey to prevent dehydration and heat strokes.
Apart from that we would suggest that you should try to go cycling with a group of people. This way, you can minimise the chances of your getting lost in Oman's vast uninhabited stretches, and have fun with like-minded people at the same time. Ofcouse for this you may have to put in some effort to learn group riding etiquettes to maintain the right equation with your other groupmates. On the other hand if you do at some point decide to venture cycling through Oman solo, do inform your friends or family members before leaving for the trip and let them know your expected time of return. So, in case something goes wrong on your trip you can easily be located.
For long-distance trips, we suggest that you select a cycle with more features than that of basic bicycles, as you never know where you could land up passing through. Also do get cycling gloves and a helmet as gloves provide you with a better grip and can prevent your hands from blistering or gaining any other injuries while cycling and as we all know helmets are important to prevent accidents and should be used even for recreational rides.
When you look at cycling as an activity is not just a form of exercise but also a great way to make friends. In Oman, the recent popularity of Cycling Organisations provides tourists with an opportunity to enjoy Oman along with the locals. However, with a little bit of effort applied to planning, there are plenty of ways to safely explore Oman by cycling though it solo. So if you are planning to venture through the countryside of Oman by cycle just be cautious, prepare and have fun on your cycling trip. After your first few rides if you find yourself hooked on cycling in Oman, there are some events and races you can enter and you don't have to be an experienced pro cyclist to join and enjoy them.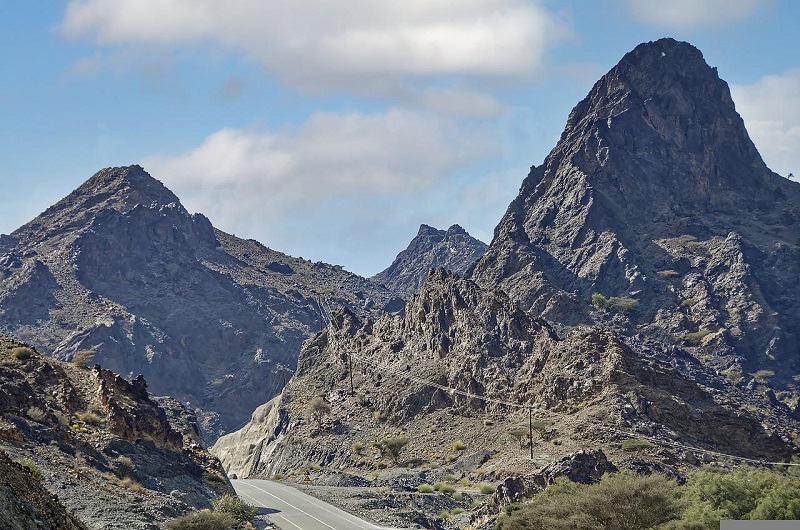 While planning a cycling holiday, decide on the type of vacation you want to book for there are a huge variety of cycling holiday options available in Oman and part of the challenge is just narrowing it down to your favourites. While certain trips will include riding your bike as just part of a number of active adventures, such as hiking or snorkelling, while others may see you cycling almost every day, covering greater distances. From a day outings with a leisurely ride through the city to a week long tour riding through the sparsely inhabited countryside, there is a cycling tour to suit every taste but you need to decide how intense a trip you want to plan and how much time you wish to spend on two wheels, and plan ahead from there.
The next thing to do while planning a cycling tour in Oman is to choose whether it's roads or mountains you're after. Road cycling is for good reason the most popular two-wheeled challenge opted for and is also the one that offers the largest variety of options for everyone from beginners to those looking to test their limits. You can race up the steep, smooth tarmac of the Omani main roads, or bump along the lanes in the offroad rural tracks of the hinterlands. If you are on the search for adventure and have got the stamina, a mountain biking holiday may be for you, particularly because there is a special thrill in freewheeling down the mountain, an adrenaline rush that can't be matched by road cycling.
If you are a novice or just looking for something not very strenuous then hit one of the many bike hubs around Muscat where folks can rent bikes to tour the city. A good place to explore via bike is the Muttrah Corniche area, where the famed Muttrah Souq lies.
On the other hand, if you're up to something a little more daring, then there are a host of cycling routes starting in Muscat for all types of adventure. One of the more picturesque and wildly popular cycling routes involves starting somewhere on the Muscat coastal road and heading all the way up to Sur, with the shimmering waters of the Arabian Gulf on one side, and the vast Eastern Hajar Mountains on the other. Apart from that there are routes that run from Nizwa-Wadi Bani Awf to Rustaq, or the mountainous rides up to Jabal Shams. There's a variety of terrains available for cycling enthusiasts in Oman that can be explored either with a group or solo throughout the year. Finally, know your limits for while it may be good to push yourself, but your legs will thank you if you stick to something that is within your current physical limits as it's a holiday, after all.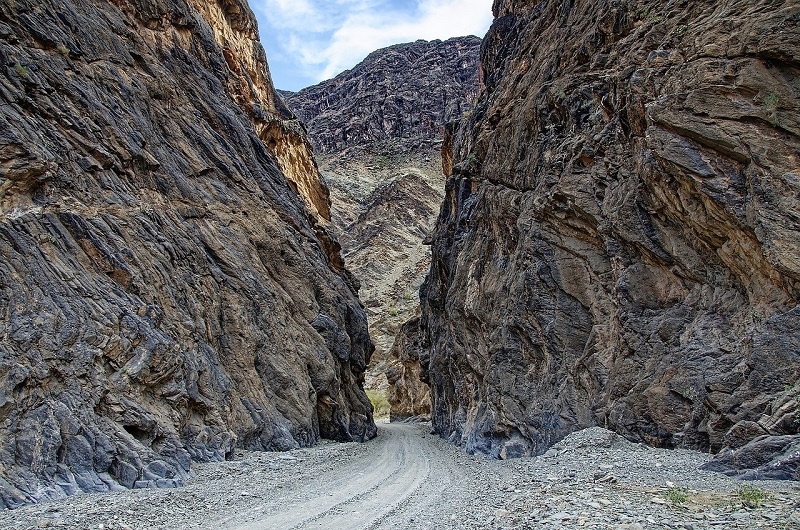 Remember to check out the terrain as different places have different terrain. This can have a major impact on your overall experience as advanced cyclists may be searching for somewhere with challenging mountain rides with steep climbs and fast descents. For a cycling holiday that will take you through beautiful and rural locations, Misfat Al Abreen or Jebel Akhdhar may be good destinations, offering road and mountain biking options of varying distances. City tours like those offered in Nizwa are a great destination for all abilities, and interest groups where you can try a short tour with low commitment. The point is to factor in the type of terrain you will be riding on, the gradients you will face, and the weather during your trip.
Oman is a particularly great destination for those searching for somewhere to cycle between October and May. Oman may not at first glance seem like a perfect cycling holiday destination, but contrary to popular belief, this Gulf country is not just desert and offers cyclists fabulous landscapes to explore while staying fit.
Another thing to decide on a cycling holiday to Oman is whether to take your own bike or not. Now the good news for those searching for a hassle-free holiday is that bike hires are available throughout the country and you can ask for them to be included in many cycling tours for a very nominal cost. You just need to opt for it when you book. So this means that you are not required to know that much about bikes because they are chosen for you according to the type of terrain you will be cycling through. There are mountain bikes with front suspension and upto 27 gears, while other hybrid bikes may be selected, or bikes more suited to tarmac. However, if you are a dedicated cyclist, you may prefer to take your own bike, which you can do by boxing it up for transport via flight or get a cycle rack for your car for trips you plan to drive down to.
You don't need to be super-fit to embark on a cycling holiday. If your plan is simply to glide through Oman's hilly roads, stopping off at quaint villages along the way, you need to be physically active but not technically expert. However, if your goal is to spend a month cycling more than 80km a day across the countryside, you'll want to get some training in before you leave. It will probably be a good idea to start an somewhat regular exercise regime before you leave so as to increase your cardio fitness and ensure you will be able to cycle as you want. Get your leg muscles used to pedalling for the longer durations that you will encounter on your cycling tour by planning some regular bike rides or heading to the gym or other physical activities before your trip so you don't shock your body with sudden long activity. Keep your energy levels up by eating balanced and nutritious meals, and make sure you've got a kit prepared. In the end, all you really need to set out on a cycling holiday in Oman is the ability to ride a bike and a passion for seeing the world on two wheels.
Here's a handy list of everything else you should consider packing for your cycling holiday in Oman-
Water bottle or hydration pack.
Small, lightweight backpack. Or, if you only have a few things to carry, a small bag containing the essentials like your money and phone will do the job, while your luggage is transferred from one point to the next.
Padded cycling shorts.
A gel seat cover if you would enjoy the extra comfort.
Cycling gloves as they give you more grip when your hands are sweaty.
Closed shoes or your clip-in shoes and pedals if youown them.
Energy Gels for when you need that extra boost.
T-shirts, ideally choose high wicking fabric that will keep you cool and avoid cotton options as they hold sweat close to your skin.
Layers, including a windcheater.
Sunscreen.
Sunglasses or cycling glasses.
A camera – so you can capture the memories of your cycling holiday.