Everything You Need to Know Before Going Hiking in Oman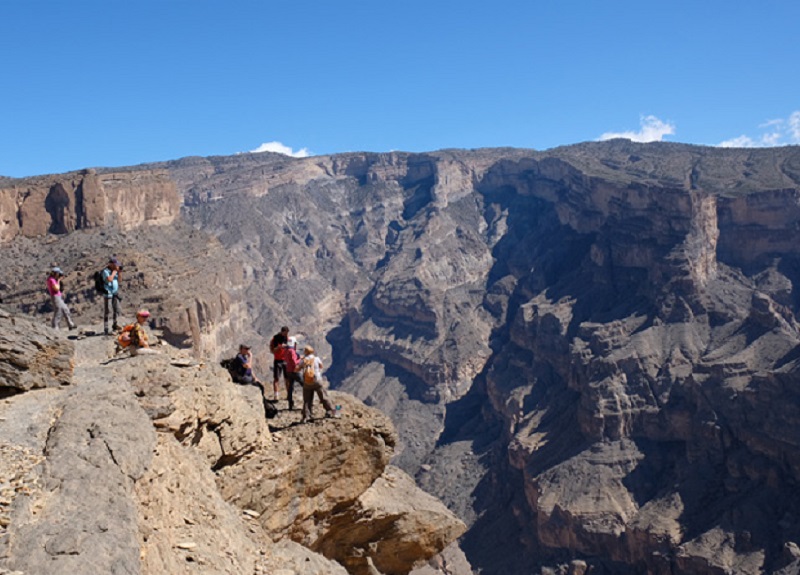 Heading out on a hike unprepared can have serious consequences. We are offering some tips and guidance for a safe and enjoyable hike in Oman. The many trails across the region cannot be taken lightly, and should not be attempted without hikers having done some basic research about trails, proper equipment and supplies. Although there is much ground to cover in the region, there are many risks involved when hiking unprepared or without a guide – people have had to be air rescued from the rugged terrain of the Hajar Mountains and have even lost their lives. Although the government has started marking numerous hiking trails across the country including a feature marking the difficulty of the hike, it is still considered ideal that for the first few times people go out with experts.
Know Your Limits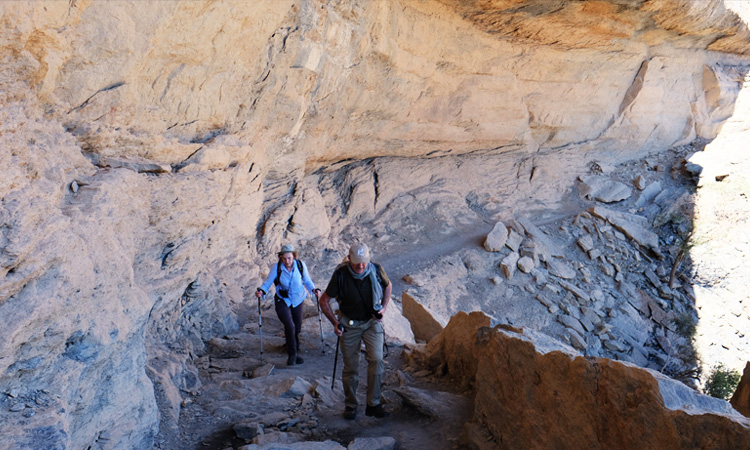 What is your fitness capability? Have you had experience hiking and camping outside? Do you have any medical conditions that could put you or your group at risk? Answering these questions will help you to know if you can set off on your own or if you should go with a local guide or group.
Know When To Go Hiking in Oman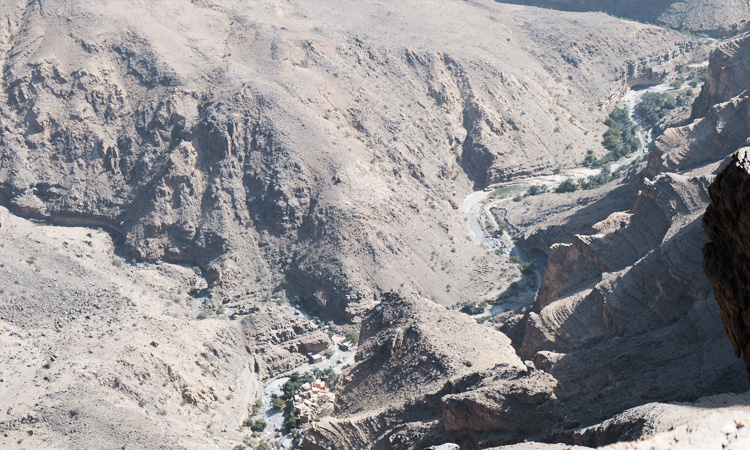 The best months to go are between November and April, before the temperature gets too hot. High temperatures, risk of exposure and exhaustion, combined with poor preparation, can lead to fatal consequences.
It can get extremely hot in summer, which makes it nearly impossible to hike from May to September. Even wet-canyoning is hard in summer.
But this being said the winter months are fantastic for hiking.
Plan Your Route Carefully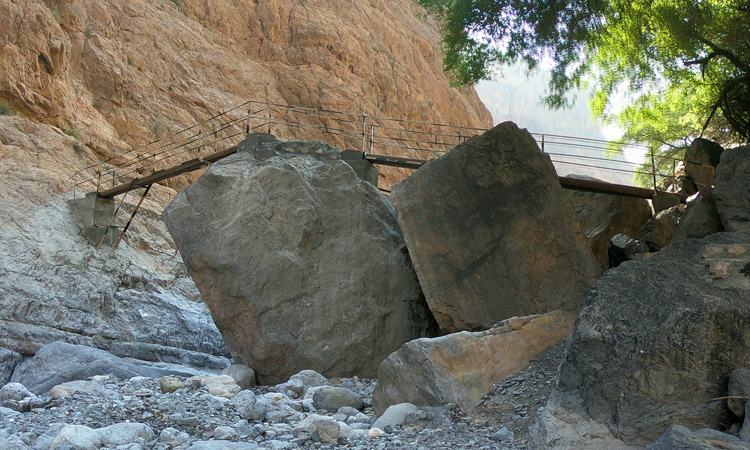 Don't rely on a phone signal; download your maps before you leave to follow your GPS location, and make sure to tell someone about your route and time frame, so they can organise help in case a problem arises while you are on the trail and have not checked in with them. While some trails aremarked the majority of hiking trails in Oman involve hiking without trails, completely on your own, with very little backup of rescue teams. However itshould be noted that many people travel half the world to see the Hajar mountains. Indeed, there are some unique geological features to be admired in this region.
Choose whether you are interested in looking at the seabed which was lifted hundreds of meters up, with marine fossils that can be found in the mountains. Or head to the wadi for a wet canyoning experience or hike through ruins of ancient village to admire the traditional architechture of the area.
Besides fascinating geology, the Hajar mountains offer amazing flora, abandoned villages, beautiful drywalls, terraced fields, fossils, petroglyphs…..
Remember To Fuel Up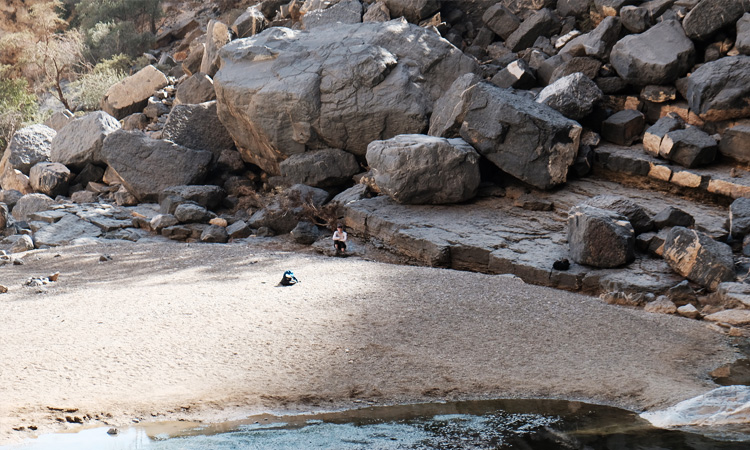 Make sure to eat a hearty meal and hydrate well before the hike. For a hike that lasts between three to five hours, 2 to 3 litres of water is recommended, with at least another litre or two for anything longer. You can purchase a Camel Pack to hold your water or, if you bring the large plastic bottles, freeze one overnight to have access to cold water during your trip. Salted snacks, nuts, fruits and a full lunch are all important for a three to five hour hike – any longer and you will need to make sure to prepare in case your eight-hour hike turns into a full day. Sandwich material, jerky, peanut butter, canned goods or anything that can make several meals and doesn't take too much space in your pack are good.
Dress Appropriately And Carry A Safety Kit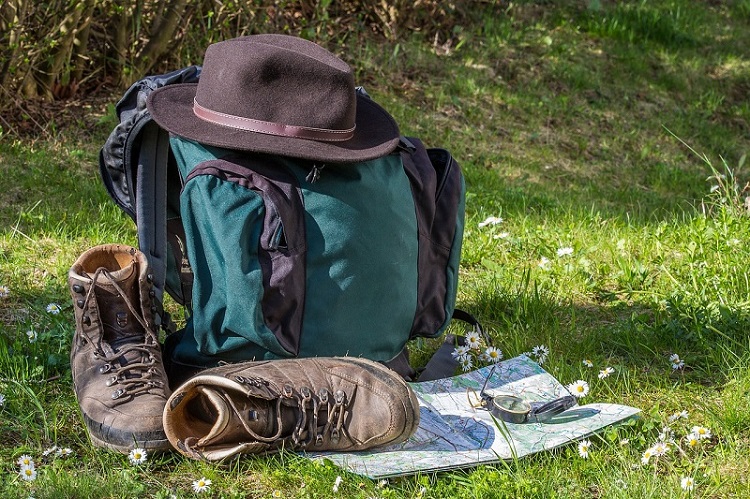 Loose clothes, hats and sunglasses are a must. For mountainous terrain, sneakers with thick soles and good grip are preferred over mountain boots, especially in areas that are rocky, where you will need the ability to pull your feet out quickly if your foot slips between rocks. If there is water, hiking water sandals or shoes that can get wet are also a must.
Headlamps are important in case your day hike goes longer than expected. Sunscreen and a first-aid kit are also vital. A portable charger, wilderness camping blanket and a pocketknife can be very useful in case of emergency situations.
Keep An Eye On The Weather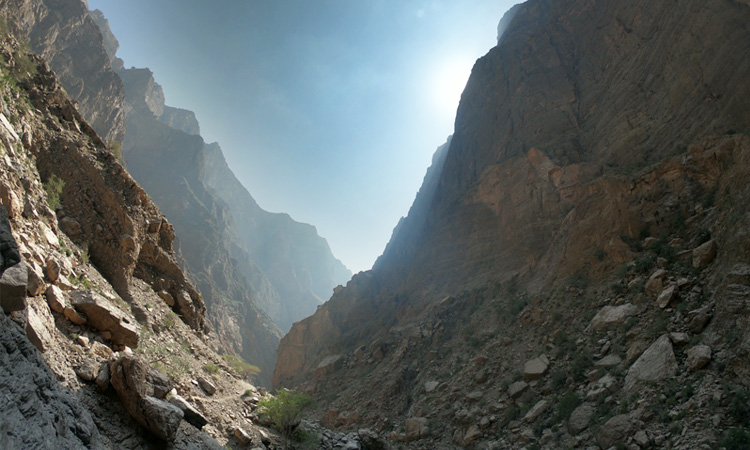 Check the weather before the trip, as rain can bring flash floods in narrow canyon areas. Bring a pullover or coat in case the weather shifts or you are out past daylight. Carry weather appropriate gear and choose your routes accordingly.
Be Respectful of Your Surroundings
You may come across villages and settlements on your hikes that are abandoned or otherwise. There may be shepherds on their fields, tending goats and keeping their villages maintained. It's a fascinating experience witnessing village life in Oman and visiting historic ruins. Needless to say that you should use common sense. Don't destroy dwellings, mark local settlements with graffiti, offend the residents with crass behaviour, etc. Respect settlements and archeological sites and please note that while houses and farms may look deserted at first sight but many of them are not. Trunks with tools, locked storage houses, water containers and other items are obvious signs of human presence and should be respected.
Also make it a point not to litter along the way and carry a trash receptacle with you, which you can dispose off when you reach a settlement.
Hike With An Experience Hiker/Guide
Hiking in Oman can be a challenging experience with unmarked trails, lack of water sources, and communication problems even if you find one of the few settlements in the sparsely populated outback areas – which is why it may be considered a good idea to go hiking with someone who has experience in the area and is knowledgeable about it.
So here is your basic list of things you need to know before you go Hiking in Oman. You may also be interested in reading 5 Reason Why You Have to Plan a Cycling Holidays in Oman before visiting our Hiking tours in Oman page.