Outback Cycling Tour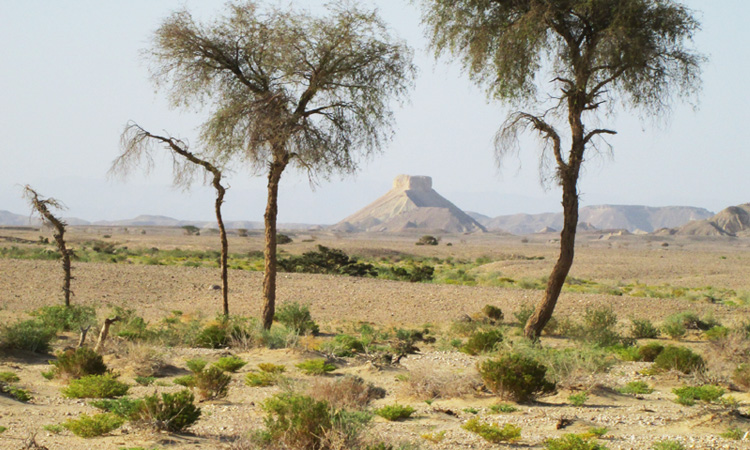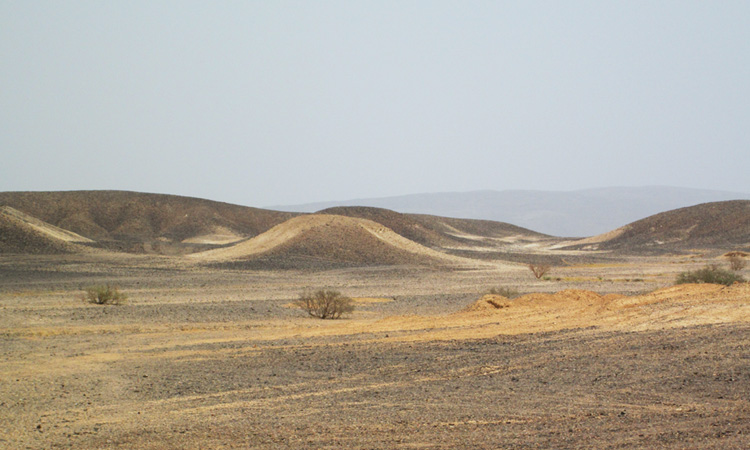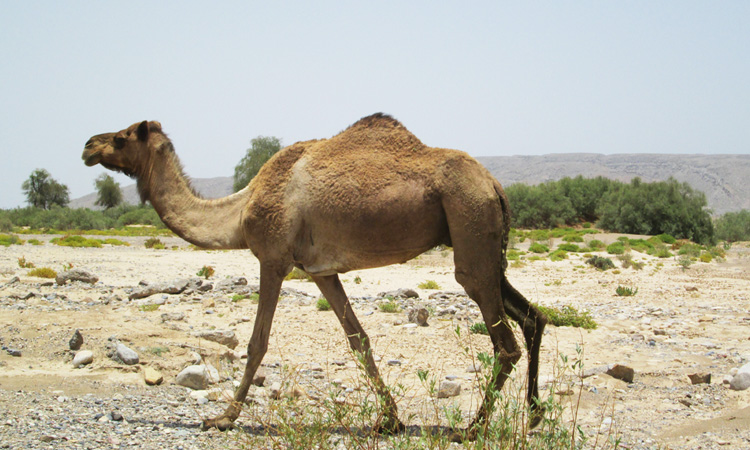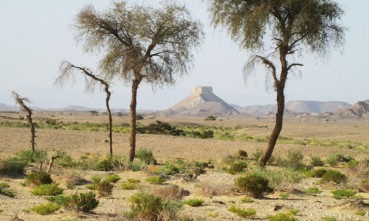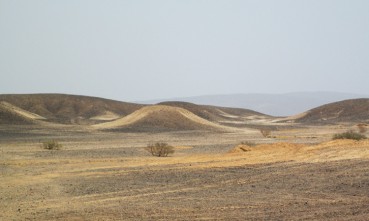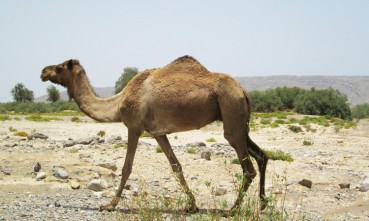 This desert biking tour is great for those looking to explore Oman's scenic landscapes and get an authentic experience that is far from the city crowds. We meet up and start at the Al Hamra shopping street from where the group along with their cycles travel via car to the starting point. Travelling through the spectacular landscape we arrive at the edge of the huge inland desert of Oman. We disembark where the desert landscape meets the surrounding hills at an area which is called Ras Al Jabal or 'the head of the Mountains'. The trails we follow are smooth and wide. However, the sand being blown across the desert tends to accumulate on the path and this can make cycling here somewhat more challenging. The areas we will cross are very sparsely populated and you are likely to come across more camels than people through the day. It's a profound and intimate experience cycling through the Omani outback, where you are closest to nature under the blue skies cycling in solitude through vast undisturbed stretches of barren valleys and arid wilderness. Amid this deserted landscape, you will find little sign of human civilization, even the nearest shop is around 30km away. Thus the group is escorted by a support vehicle closeby which carries food, water and emergency supplies. Halfway through the tour, about 17km in, we will stop at a small camel farm where we will take a break from cycling through the Ras Al Jabal and adjourn for lunch and some exploration. At the farm, they breed and train camels and one can often spot cute young camel calves, which makes for one of the best photo opportunities on this Outback cycling tour. Post a leisurely lunch we set out again. After cycling for 20km through the arid landscape dotted with hillocks and the occasional tree, we arrive at a small village. Here we will get back onto a paved road and head back towards Al Hamra. At this point, everyone has the option to either take a car ride back to Al Hamra or cover the remaining 25 km by cycle. Our MTB bike tour ends when we reach Al Hamra.
Price per guest:
Group Tour: 48 OMR PER PERSON (Group of 3-10 people)
Solo Private Tour: 92 OMR PER PERSON
Private Tour For Two: 59 OMR PER PERSON
INCLUSIONS
Full Suspension MTB's with helmets
Professions guides
Exclusions
Transportation charged extra as per trip. Please coordinate over email or telephone with the guide prior to booking the tour.