Missing Link Cycling Tour
Al Hamra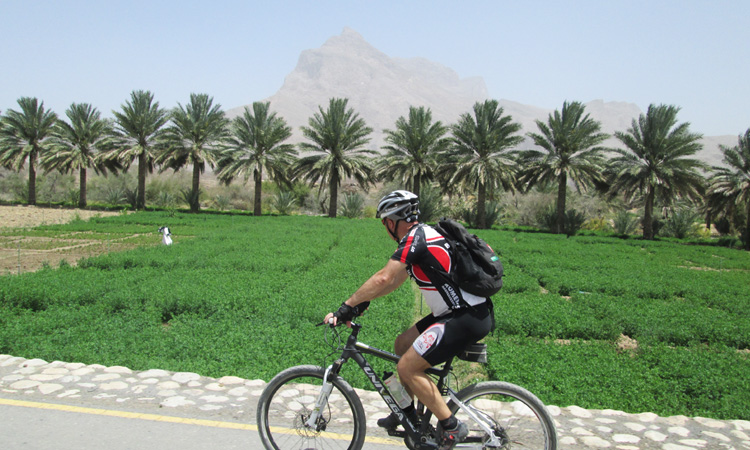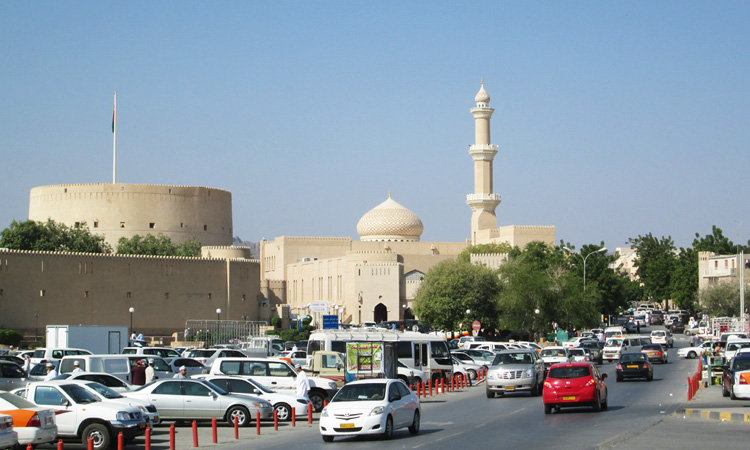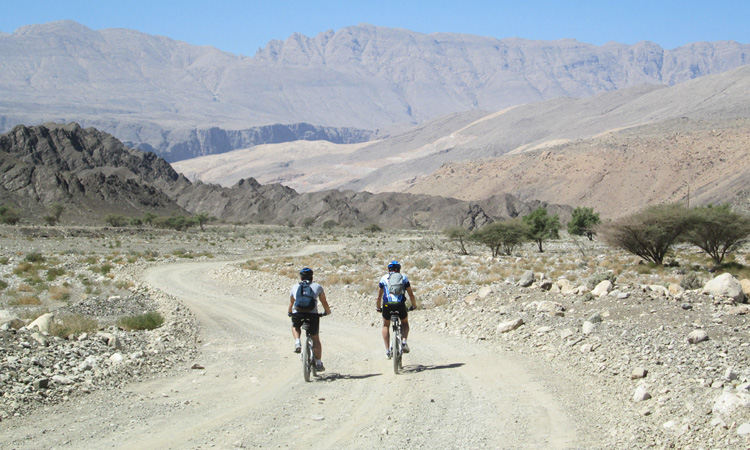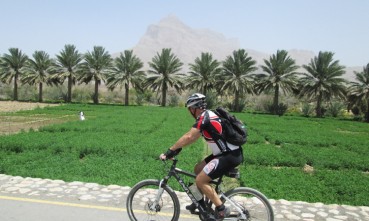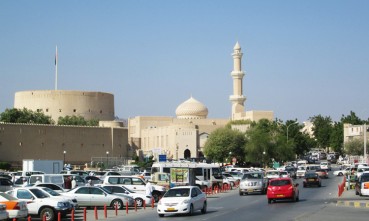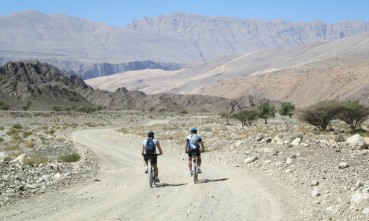 If you wish to experience the natural beauty of Oman, the Missing Link Bike Tour is the ideal tour for you.Meet our representative at Al Hamra and set off on a journey to Wali al Ala to visit this hidden treasure of Oman. Wali al Ala is a beautiful secret wadi(Valley) with an oasis, hidden away deep in the mighty Al Hajjr mountains. This tour starts off on a fairly easy pace and entails a mix of tarmac, and off road biking. The path we follow has a long winding road that smoothes out into nice levelled paths when we near the oasis at Wadi Al Ala. The highlight of this nature biking tour is when the concrete road and harsh desert scrubs give way to lush green trees and foliage as we enter the Wadi. We break for a picnic lunch at the green valley of Wadi Al Ala so you can sit back and admire the lovely greenery here then we head back to Al Hamra. Lunch can also be organized at The View(chargable).
Price per guest:
Group Tour: 34 OMR (Group of 3-10 people)
Solo Private Tour: 64 OMR
Private Tour For Two: 42 OMR
INCLUSIONS
Full Suspension MTB's with helmets
Professions guides
Exclusions
Transportation charged extra as per trip. Please coordinate over email or telephone with the guide prior to booking the tour.