Home » Hiking Tours » Wadi Al Muaydin Hike
Wadi Al Muaydin Hike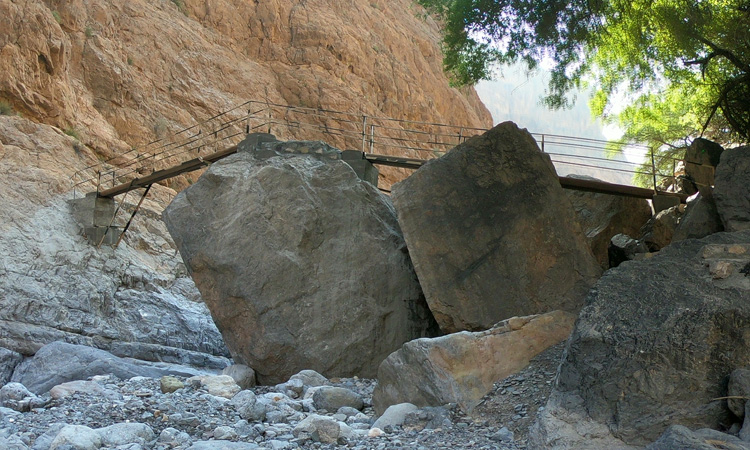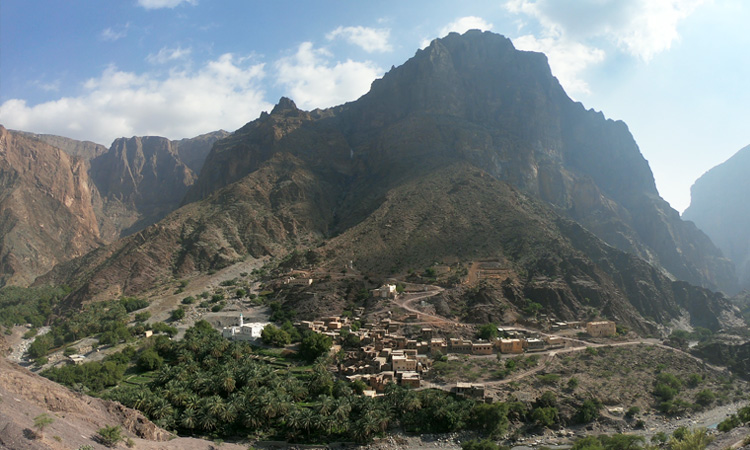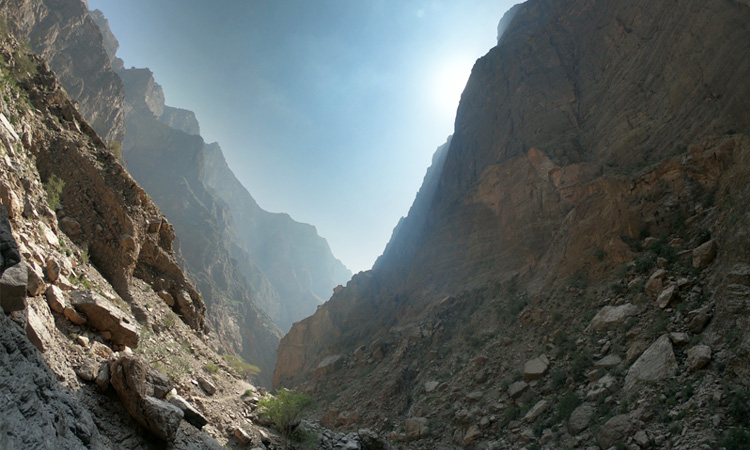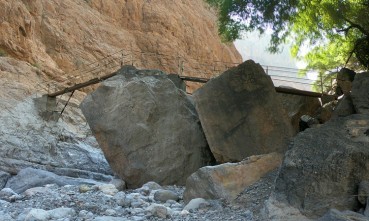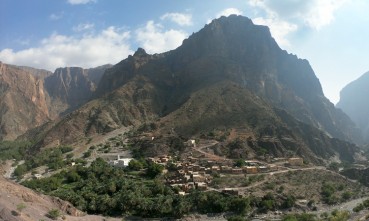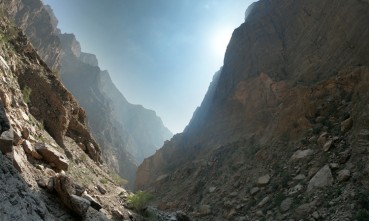 Wadi Al Muaydin is a deep valley that lies right along the Western Hajar. So, after meeting at Al Hamra, we'll drive down to Birkat Al Mouz, from where it is easy to follow the signs to towards Al Muaydin Village. A further couple of kilometers ahead this dirt road leads us off to the left and into Wadi Al Muaydin where we will start our hike. It is a pleasant hike through the endless gorge here at Wadi Al Muaydin and the crossing here allows hiking enthusiasts to reach Jebel Akhdar. It is a beautiful trail extending 7 kms long each way that makes for an enjoyable stroll through the Wadi. There is permanent water under its bed, thus the base of the Wadi is lined with a vibrant mass of trees which complement the rock-faces delightfully. Walking up the wadi leads us to a hidden cranny with a tiny cluster of pristine pools which is a great place to take a break at and relax amid nature. At this little haven, you will be undisturbed by anything apart from the frogs and little fishes that live here. We continue onwards to the village of Masirat Al Ruwijah and its palm groves, situated at the bottom of the valley and surrounded by impressive walls. On our way back you can relax beside the pond or jump into it.
Price per guest:
Solo Private Tour: 47 OMR PER PERSON
Private Tour For Two: 34 OMR PER PERSON
Group Tour: 31 OMR PER PERSON (Group of 3-10 people)
INCLUSIONS
Drinking Water
Services of a Professional Guide
An Enchanting Experience
Exclusions
Transportation to or from the starting/end point.
Any meal or snacks.